For meetings worthy
of standing ovations.

mst spaces is an avatar-based, interactive 3D learning and working environment – developed by TriCAT and aligned with the needs of our customers. Paired with mst's handling, training, production and documentation services, the award-winning software offers an out-of-the-box solution for cost-reducing training seminars and large-scale work meetings. And it does so at an unprecedented level of online interaction and engagement.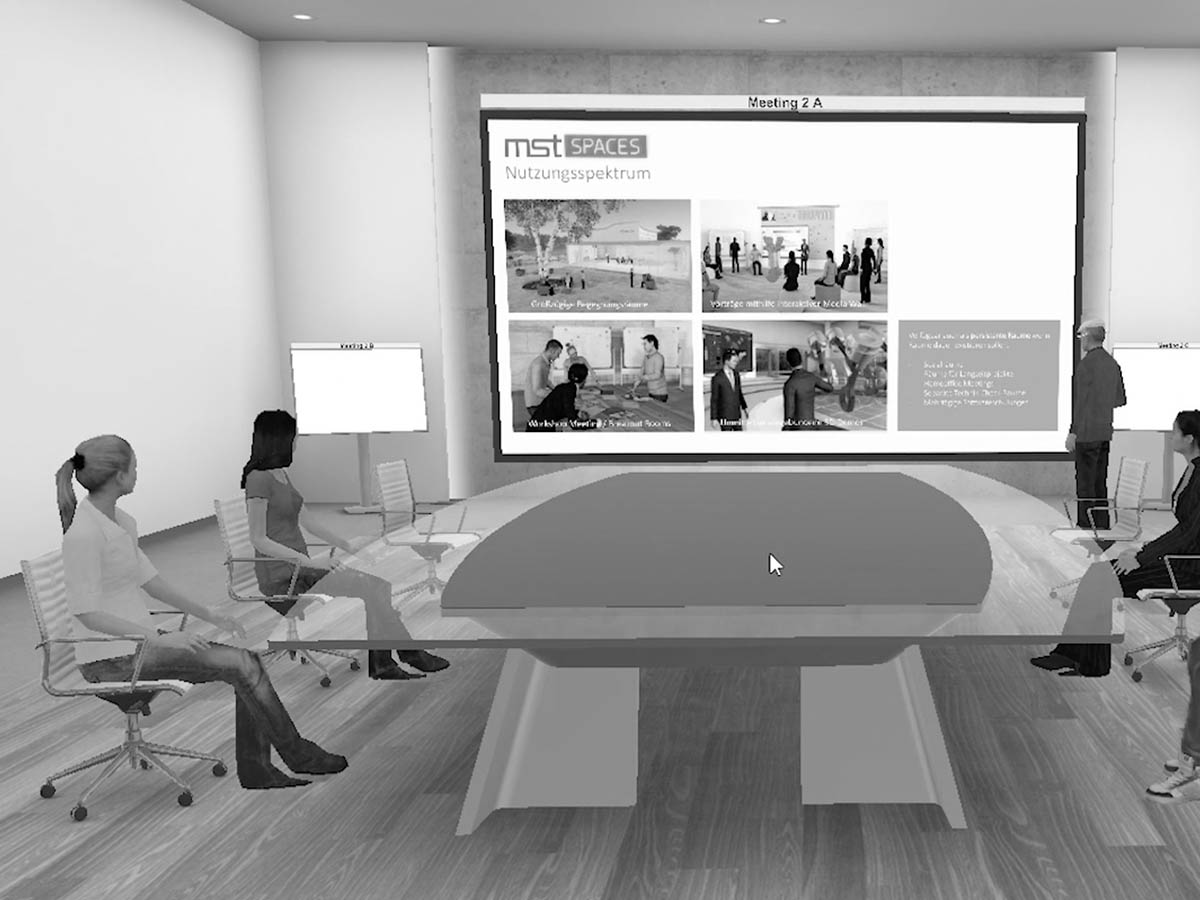 3D
Realistic, avatar-controlled software in two versions that can be combined: mst spaces for meeting, training, demonstrating, exhibiting, selling – and mst congress for large events.
Enhanced learning through the emotional and social interaction via your own avatar
High level of participation through a wide range of interaction options – just like in real face-to-face events
A variety of spaces with differing sizes of flowing and open spaces for a sense of physical presence
Highly flexible tools and virtual equipment objects for a realistic impression